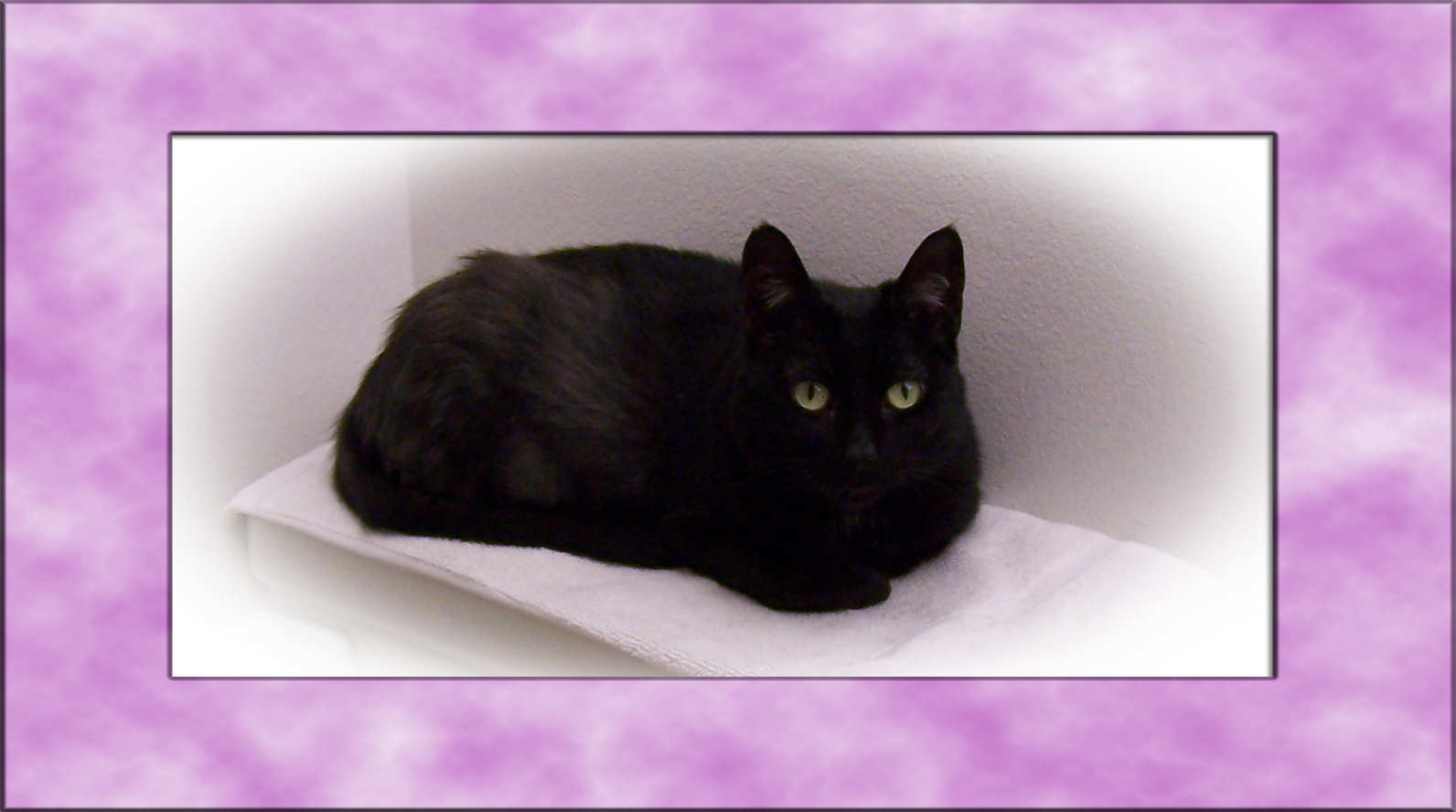 I'm a sweet 6 year old female kitty, rescued by the Suncoast Animal League in December 2006 from a house with 57 cats.

I LOVE people, and purr up a storm when they pet me and talk to me, but even after 16 months, I was still intimidated by the shelter environment, and by some of the other animals there. When I get nervous or too excited,  I over-groom, and I had licked off a lot of my fur.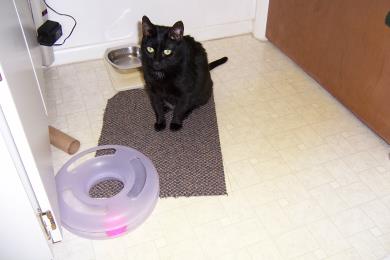 Now I am living at a really nice foster home, and my foster mom took these pictures of me, so you could get to know a little about me.

I love to be combed and brushed, and I have learned to play with toys.

This sink makes a great hiding place!

When I crouch down, I can sneak up on these toys, and they don't even suspect that they are being watched.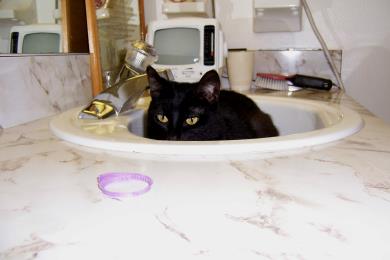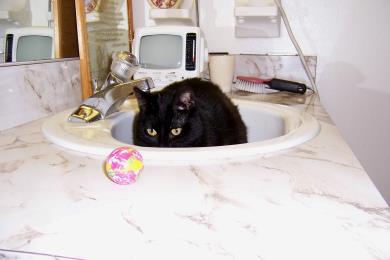 This ping pong ball is one of my favorite toys!

Then, without warning,  I pounce!

(Actually, I love this game so much that sometimes I give myself away by purring really loud.)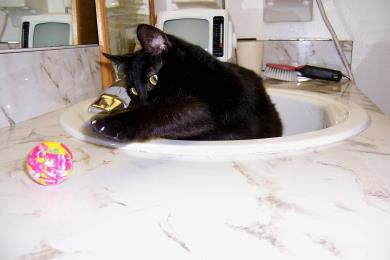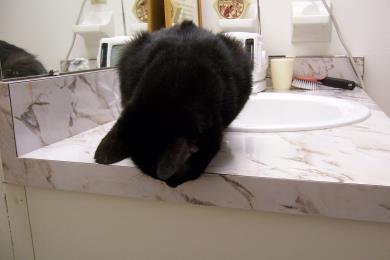 Oops!  I was so enthusiastic that I knocked the toys on the floor...

...now where'd they go?

This is a picture of me after 3 months in my foster home.

See how nicely my fur grew in! My foster mom says I am very beautiful, and she tells me that I am her favorite cat.  (There aren't any other cats here, but I really like it that she calls me her favorite anyway)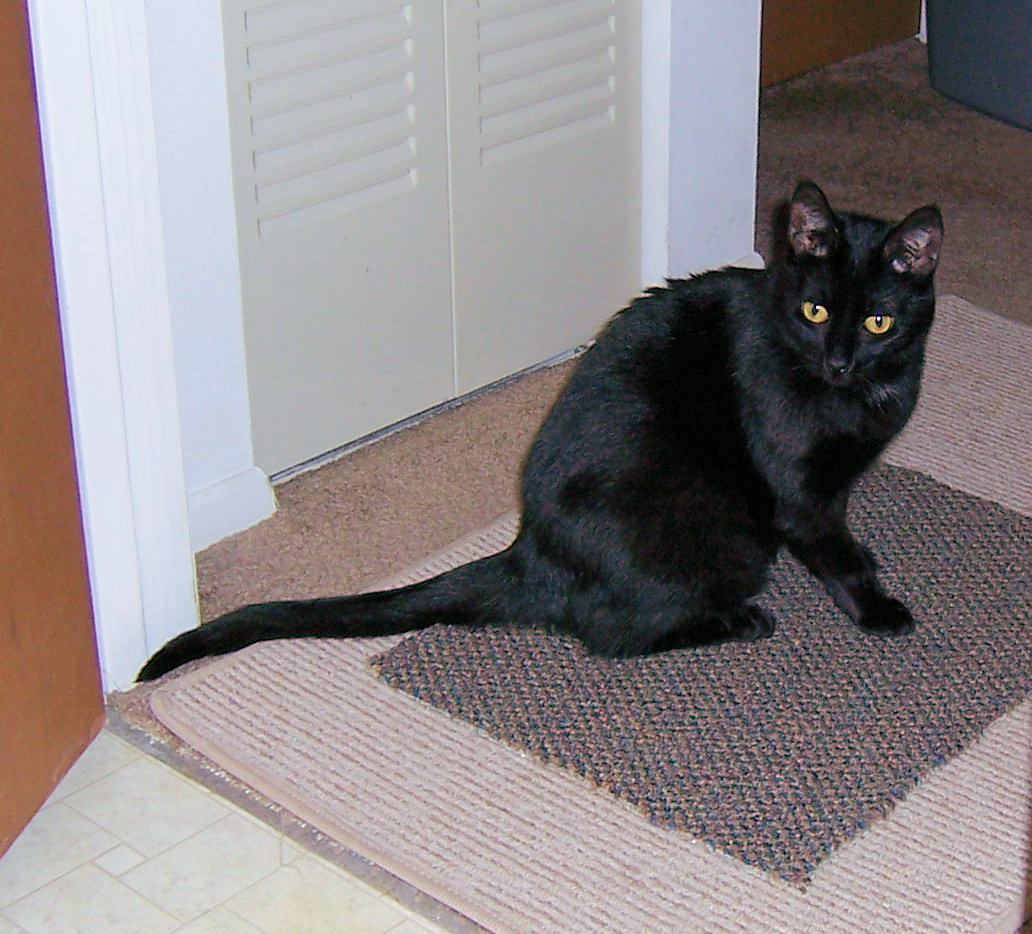 My foster mom tells me that I am very special, and that not everyone has the privilege of having their very own princess.  But, she is planning to move overseas, so she can't keep me.

Would you like to be my forever friend?  If you have a quiet home where I can be an "only" pet, and if you will be very patient with me while I adjust to a new place, I would be so happy to have you adopt me! 

You can make an appointment to visit me at my foster home by calling the Suncoast Animal League at 727-786-1330.  My shelter # is C00081.

Thanks for reading about me and looking at at my pics!

Yours Truly,

Princess Katz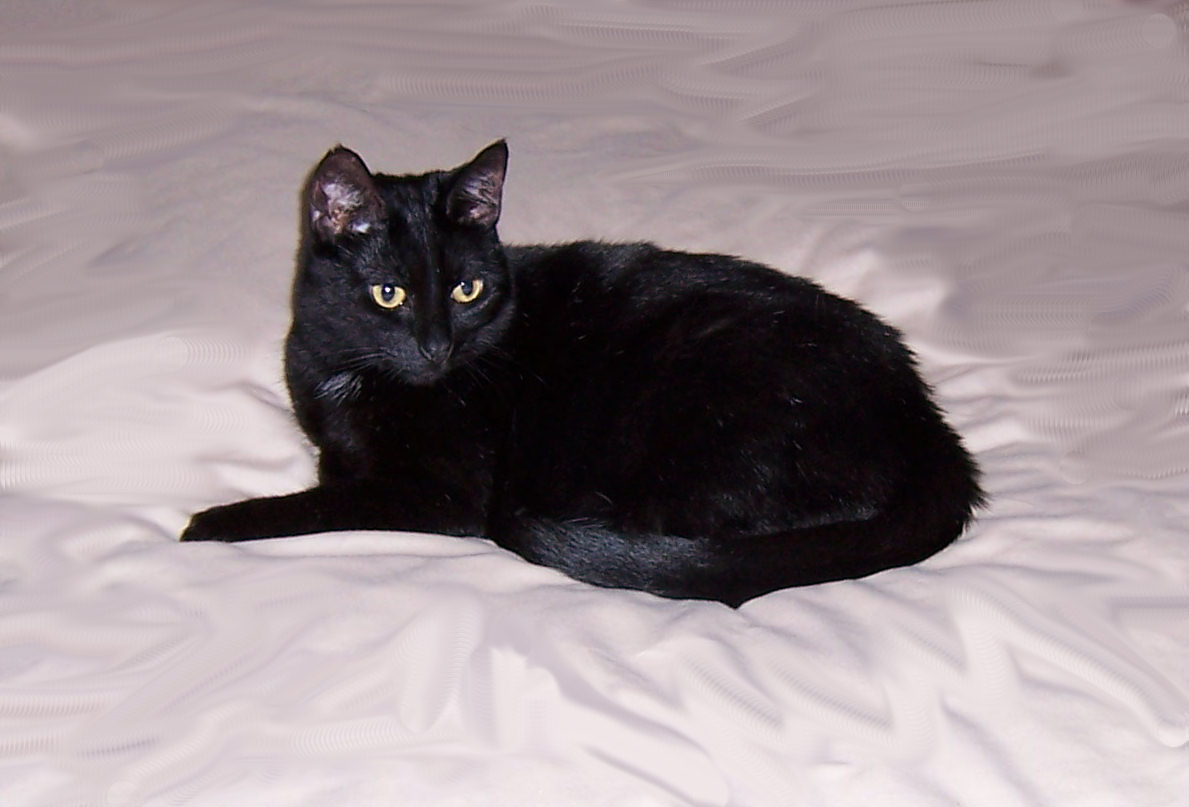 Here's another picture of me, showing off my beautiful, shiny coat.

I don't always look this terrific because  sometimes I still overgroom. Nobody is sure why I do that ...I don't even know why myself, but I am still a really nice kitty.